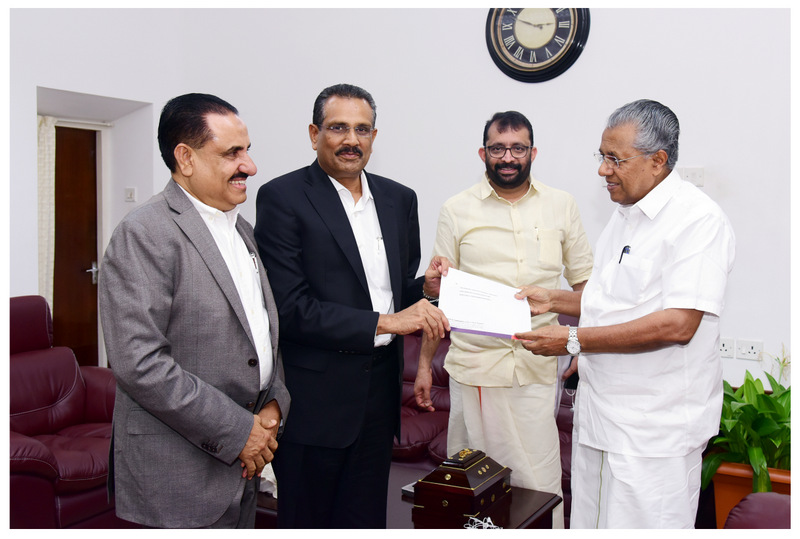 Safari Group extended a helping hand to the flood affected Kerala. A cheque of INR.50 hundred thousand (INR 50 Lakhs) handed over to Chief Minister.
Kerala has faced the most massive natural disaster ever in its history. Millions of people faced misery and devastation. Many lives were lost. On this tragic situation one of the prime business groups of Qatar, Safari Group Of Companies handed over a cheque of INR 50 hundred thousand (INR Fifty Lakhs) to the Kerala chief ministers disaster relief fund. Safari Group Managing Director Sri. Aboobacker Madappat and Safari Group Director & General Manager and Director Sri. Zainul Abideen jointly handed over the cheque to the Hon'ble Chief Minister Sri. Pinarayi Vijayan in the presence of Speaker of the Assembly Sri. P. Sreeramakrishnan.
It is our duty to unite to rebuilding a new and better Kerala. All Malayalees have shown their solidarity during this incident to whole world. All the people related to this rescue mission had done a fabulous job. The management & staff of safari group of companies jointly contributed their one day salary to the Chief Ministers flood relief fund to provide a helping hand to rebuild Kerala.
The honourable chief minister of Kerala, has appealed to all Malayalees to contribute with their one month salary for rebuilding Kerala. As per this request, the Management & Staff of Safari Group has initiated this project.